CNN Belief Blog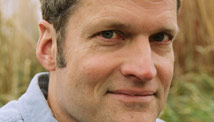 Editor's Note: Stephen Prothero, a Boston University religion scholar and author of "God is Not One: The Eight Rival Religions that Run the World," is a regular CNN Belief Blog contributor.
By Stephen Prothero, Special to CNN
I don't believe in miracles. But I believe in Jeremy Lin.
I grew up rooting for the Celtics so I have hated the Knicks ever since another Ivy Leaguer, Princeton's Bill Bradley, patrolled Madison Square Garden in the 1970s. But I tuned in last night to see "Linsanity" cross the border to Toronto. When Lin drained a bomb at the buzzer for three points and a Knicks win, I found myself cheering, almost against my will.
Why? Why is this story blowing up? What is so "Linfectious" about Jeremy Lin?
Obviously, there is what in political parlance is called his "base." There are Knicks fans. There are Asian Americans eager to…
View original post 849 more words